References
Our clients and partners have found some time to describe the collaboration with us:

We had an excellent collaboration with the United Nations Agency – UNFPA (United Nations Populations Fund) during its mission in Romania, our activity in the field of EU non-reimbursable grants being highly appreciated.
Francois Farah, UNFPA Country Director: "UNFPA Romania is happy to cooperate, collaborate and share relevant knowledge with VAPRO within UNFPA's mandate in Romania". "UNFPA Romania consents to acknowledging VAPRO's critical role and support in the preparation of documentation and assistance of obtaining Structural and Cohesion Funds offered by the European Union for EEIRH". "UNFPA Romania is pleased to cooperate with VAPRO on future projects along the successful of the first collaborative project regarding mobilizing support for EEIRH".
Download: UNFPA Recommendation.


The collaboration with VAPRO Romania has been " Very good. Professionalism – we have received consultancy and answers to all of our questions. Fast – very good reaction speed, prompt answers. Relationship – pleasant communication with the consultants. Bonus – customer care; they know how to make you feel important and you get more than you expect".  They have chosen us for: " Performance – high success rate of projects approved by the management authority; Experience and know how – Dutch company with very good results in consultancy in other member states of the European Union" . VAPRO stands for: " Energy, dynamism, professionalism"
Download: BT Recommendation
Florin Rusu, Deputy Director of Human Resources, Transilvania Bank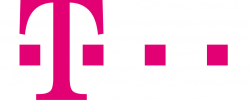 "We have a long term collaboration with VAPRO Romania, a strong partner in accessing and implementation of non-reimbursable grants. Our company has used the services rendered by VAPRO Romania in two SOP HRD projects, first won in 2010 and the second in 2014.
In addition, VAPRO Romania is our consultant for the implementation of STEP project, and also for the delivery of other related services such as training services with the project team and other specific services.
VAPRO team is dynamic and professional, very prompt to project team requests and always finds optimal solutions for project implementation. We recommend working with this organization.
Download: Telekom – Recommendation
Download: Telekom – Training Recommendation
Claudiu Petre, Director of Structural Funds and Business Development Department, Telekom Romania


"VAPRO Romania has a young and professional team in the field of accessing non-reimbursable european funds.
We had a good collaboration in the project preparation phase and also during the implementation period when VAPRO rendered high quality project management services.
We can confirm that VAPRO experts had a strong SOP HRD background, they know in detail the modalities of monitoring MA / CNDIPT IB instructions and beneficiary's manual, providing us a useful assistance in preparing notifications and other specific documents."
Download: Roedl&Partner Audit – Recommendation
Download: Roedl&Partner Audit – Training recommendation
Anca Sucala, Administrator, Roedl&Partner Audit.

"The collaboration with VAPRO has been a truthfully successful one: out of the 4 projects submitted we have 4 projects approved, so a success rate of 100%! Which is more than encouraging for any client! Plus, I liked the fact that the process from idea to action that we have walked together has been one without adventures and un-fulfilled expectations. They have understood very quickly the way our business works and the consultancy they have provided has been according to our needs.". They have chosen us for: " At first I was convinced by their enthusiasm, then it was their availability, involvement and professionalism in dealing with our projects. Today, after the projects have been approved, I appreciate the fact that they didn`t "run away" after their invoice has been paid, on the contrary, they have stayed with us in a true partnership. As a newly EU Funds beneficiary I feel more comfortable knowing that I have with me, through all the bureaucracy a dynamic and very well informed team." VAPRO stands for :"Professionalism, availability, dynamism".
Download: Acvatot Recommendation
Anca Alexe, Human Resources and Communication Director, SC ACVATOT SRL


"I had the opportunity to work with VAPRO since 2013 when we used their consulting services to develop a project under 2nd Axis of SOPHRD. This collaboration was very productive for us, the main result being approval of the proposed project.
The collaboration continues today for project implementation and it is a pleasure for me to recommend VAPRO team which is always prompt, give proof of involvement, pro-activity and has a vast technical knowledge in European projects. During the entire project implementation we relied on the expertise of VAPRO which proved a reliable partner that we can rely in our future development."
Download: APT Recommendation
Sorina Donisa, APT CEO


"Ever since the first meeting the collaboration with the VAPRO team has been excellent. Their devotion and the professionalism when dealing with our first project have made us choose the VAPRO team also for a second project and we have also recommended this company to other parties, which we would do again. We have only nice words regarding the VAPRO Romania team".  They have chosen us for: " The excellent recommendations received and the high percentage of projects approved". VAPRO stands for: "Dedication, dynamism, professionalism".
Cristina Bivolaru, Project Manager, ADM FARM


"As project management services VAPRO Subsidy Services provides assistance in: preparing reimbursement requests, drafting progress reports, assistance in preparing public tenders folders, submitting needed addendum and notifications, project monitoring and other project management specific activities. The quality of services rendered by VAPRO is very good."
Download: Accent Print Recommendation
Epure Catalin Geanin, Accent Print Administrator.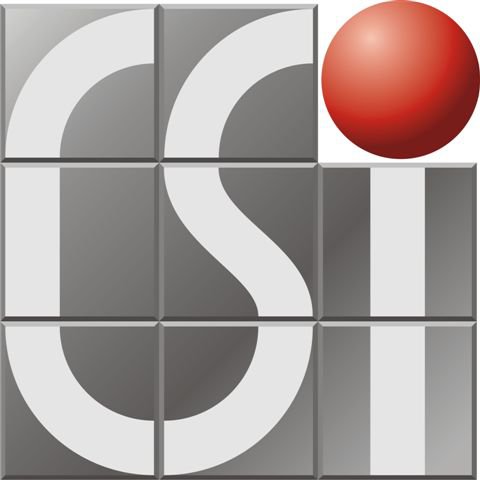 "We recommend VAPRO Romania mainly because of their various and complete knowledge regarding the complex process of accessing non-reimbursable grants. Their professionalism recommends them for any company which wants to apply for an European project and to adjust its development strategy to national and European legislation."
Download: CSi Romania – Recommendation
Ciprian Morar, Financial Manager – CSi Romania.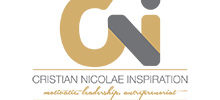 "I worked with our partners from Vapro to obtain the certification for my company from the National Authority for Qualifications. The result: excellent." They have chosen us for: "I have worked with several people from Vapro: they all worked excelent", VAPRO stands for: "Professionalism and dedication"."
Download: Recommendation CNI
Cristian Nicolae, Administrator SC Cristian Nicolae Inspiration SRL

The collaboration with VAPRO: "We collaborate with VAPRO for obtaining the ANC certification for some of our courses. We obtained this certification, with all their help and support. The team was very involved, they kept us proactively to date about the evolution of the file, have been always close when we had to make changes to documents that seemed simple, but incomprehensible to us." They have chosen us for: "We recommend them for professionalism, availability and flexibility, reasons for that we have chosen them as strategic partners in building and implementing programs with European funds."
VAPRO stands for: "Professionalism and involvement."
Download: Recommendation Human Invest and Recommendation Blanchard Consulting
Viorel Panait, General Director Human Invest SRL and Blanchard Consulting